Maine Now Investigating Restaurant That Smokes Out Lobsters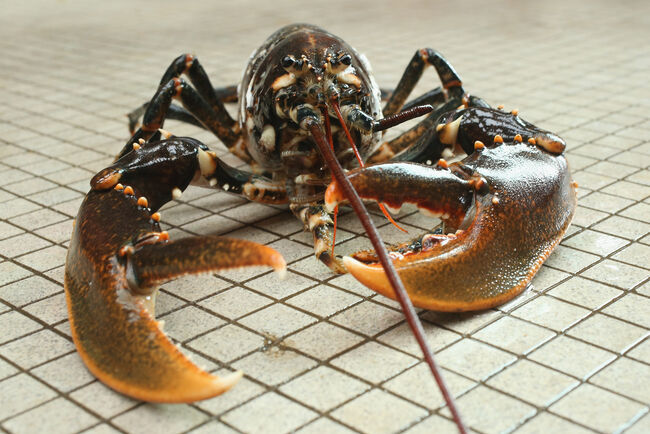 A restaurant that was getting lobsters baked, before broiling or boiling them, has temporarily stopped serving the lobster meat after state health inspectors began looking into the practice.
According to to the Portland Press Herald, Charlotte Gill, the owner of Charlotte's Legendary Lobster Pound in Southwest Harbor Maine, says she's hoping to resume sales of her "stoned" lobster meat sometime next month after adjusting her procedure to comply with the state's current laws and codes that apply to this particular type of recipe.
"I imagine we will still have a push back from the state on our hands," she told the Press Herald, "but we are confident that we will be able to field any issues they may have with us, and do it with grace."
Gill, who is a state-licensed medical marijuana caregiver, told the Mount Desert Islander that she believes the THC in marijuana assists in sedating the shellfish, making their deaths less traumatic.
While there is no scientific data that backs up Gill's claim that pot smoke can help the lobsters chill out before they are cooked, the restaurant owner says she has conducted experiments on her own that lead her to believe the process works.
Maine legalized recreational marijuana earlier this year after state lawmakers overrode Maine Gov. Paul LePage's veto of LD 1719. The first shops will start selling recreational weed sometime in 2019, officials say. Right now, people over the age of 21 can grow up to six plants, make edibles using their own marijuana, use, possess and transport up to 2.5 ounces of weed.
Weed can also currently be given to adults in Maine so long as there's no exchange of money or item of value.
Photo: Getty Images